Meet the Committee!
My name is Lisa Parker I love spending time with my family. My son has Autism & uses Carers choice. He's happy each time he comes home. I have done 8 years volunteering with another charity with learning disabilities and autism so I thought what else could I do. So I Joined the Committee February 2020 to give back something also I might know things other might not and to learn new things .I am looking forward to want exciting things ahead we have for the charity future.
My name is Karen Ruby and I joined the committee in September 2017. I was introduced to the charity as I had experience with autism, due to my eldest son being on the spectrum. As well as having lots of organisational experience from previous roles.
My name is Janene Francis. I am a parent of a daughter with Cerebral Palsy, partially sighted and epilepsy and a son with a learning disability and other health problems. Both my Daughter and Son are clients and love attending Carers Choice and meeting with their friends. I have been on committees of various Charities that support learning disabilities since my daughter was born over 30 years ago. I thought I would like to give something back to Carers Choice for what they have given me and my family and to be part of the exciting future ahead.
What Is a Committee?
We are a Charity, so that means we are governed by a Board of Trustees or a Committee. Our Committee approves or denies all financial decisions. Management over sees the daily running's of the charity, and the Committee ensures they are following the values of the charity. Below is a diagram of exactly what it takes to be an effective Trustee Board.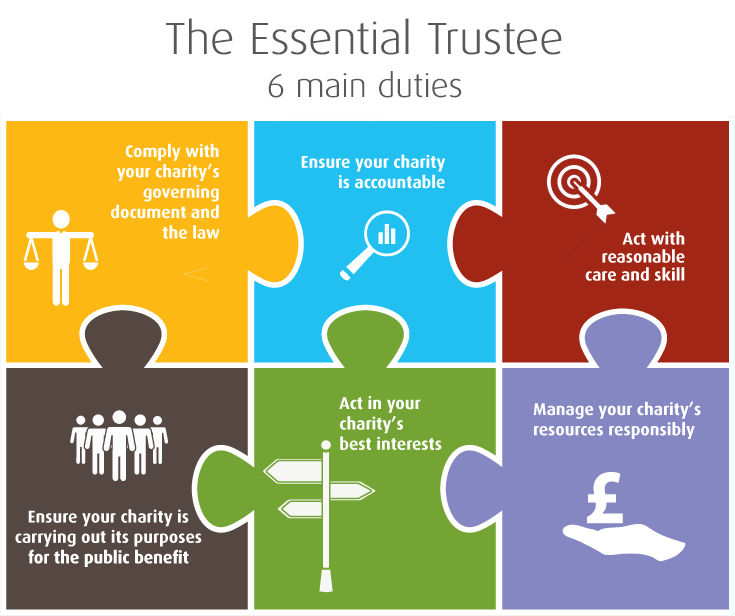 Do you think you could bring a skill to our Board of Trustees? Visit Our 'Join Our Team' page for an application form or contact the office.
Below is our current Committee team!